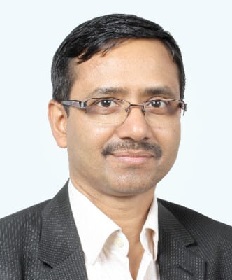 Mr. Subhas C. Mondal
Wipro Fellow and Chief Architect -5G, Wipro Limited
Title: Future Networks, a platform for convergence
Bio:
Subhas is a Wipro Fellow and the Chief Architect of the organization-wide 5G initiative at Wipro. He has over 28 years of engineering experience in Telecom Research & Development. He is responsible for driving standards contribution, academic collaboration, innovation partnership with technology partners, open source contribution and solution building in 5G. He is a passionate technologist and has developed a variety of solutions & frameworks in emerging technology areas such as 5G, SDN/NFV, Li-Fi, Cyber Security and AI for Network Automation.
Abstract:
This talk will give a brief about the evolution of a communication network from a voice centric network to a data centric network to a distributed interconnected computing fabric to bring together diverse technologies to meet the modern day needs. The talk will allude to the interplay of inter-disciplinary technology advancements and emerging research areas to propel the communication technology to next level.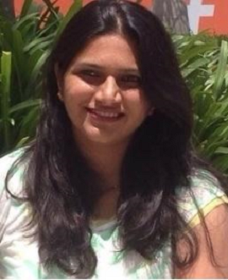 Ms. Neha Sharma
Staff Engineering Manager/Architect, NextGen Networks
SRI-Bangalore, Samsung Electronics
Title: 5G – Connecting Everything
Bio:
Ms Neha has completed her Masters in Electronics and Product design from Punjab Engineering College Chandigarh and have around 16 years' experience in various wireless technologies. She started her career in 2005 with Sasken Technologies Limited and worked on development of 3G protocol Stack. Later in 2007, I have joined Samsung R&D Institute India-Bangalore and worked on 5G, LTE/LTE-A and UMTS Modem Protocol Development, Commercialization & Standardization. As part of this she hase contributed towards delivering products, develop 3GPP standards and delivered essential patents in 5G, LTE-A, LTE and UMTS protocol. Currently having around 195 patent publication (investor/co-inventor) and among that 28 have been granted in various countries . Her current research work is in area of B5G and 6G .
Abstract:
The talk will introduce the 5G Current Status, 5G Devices in Market, 5G Vision and related stuffs. Additionally, we will highlight the 5G phase 2 key Technologies. Towards the end, we will also touch upon the what lies beyond 5G such as aerial communications, expanding possibilities with 5G.
Ms. Shital Bhatia
General Manager/Staff Engineering Manager Network Access & Core R&D, Samsung Research Institute India – Bangalore
Title: 5G Network Slicing – Management and Orchestration
Bio:
Shital Bhatiya is General Manager, Network Access & Core R&D, at Samsung Research Bangalore. With 8 patents and over 17+ years of experience in Mobile and Wireless protocols, she currently leads development of RAN(Radio Access Network) software for Samsung's Access Network elements for leading operators like Jio, Verizon, AT&T, KDDI and others. Before taking the current role in Samsung Network business, she has successfully lead development and commercialization of many Samsung flagship models including Galaxy, Note and A series like GalaxyS10, S9, S8, Note10, Note9, Note8 for leading markets of USA, Europe, Japan, South Korea and China. In her past roles she has worked with Sasken Communication Technologies, Aricent Technologies, ST Ericsson for development of modem protocol software. She has also worked at Symbiosis Centre for Information Technology SCIT)-Pune, Vishwakarma Institute of Information Technology (VIIT)-Pune and at AVCOE- Sangamner as Assistant Professor prior moving to telecom industry. Shital has passed her M.E. (Masters of Engineering) 1st Rank with Gold Medal in Computer Science and IT, Pune University in 2005. She also holds MBA (Master of Business Administration) with distinction from Sikkim Manipal University specializing in Project Management.
Shital is a leading voice advocating gender diversity in Tech Industry and is founder and president of WIT(Women In Tech) & SOAR- Women Employees Resource Group at Samsung. She is also passionate about clean eating and local food and is active food blogger and a weekend urban farmer. Her blog kitchenkatta.com has won various awards in Indian Vegetarian Food Blogs space.
Abstract:
This talk will cover the concept and current state of 5G Network Slicing and its management, orchestration aspects.
Network slicing with it's many benefits, brings in challenges related to end-to-end orchestration and management of network slices.
This talk aims to highlight the various possibilities in slice management and orchestration techniques for efficient network management.